Alu Laptop Stand w. 4 port USB-A Hub - RGB
Ergonomic Is Not Boring
Hunching over your computer screen for long hours leads to pain. We have a solution, and it's not boring. Our laptop holder desk raises your laptop 3" at an 15° angle to eye level and with nice aesthetics.
Connect Up To 4 Peripherals
A clean desk is essential for productivity and a good mood. Therefore our macbook pro stand for desk allows you to neatly connect your mouse, keyboard, webcam and more through the 4 port USB 3.0 hub.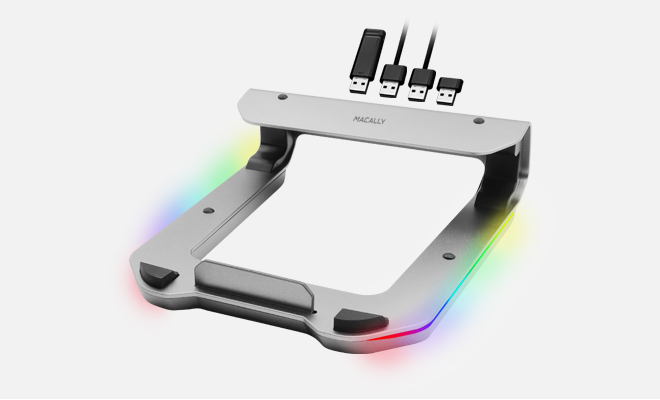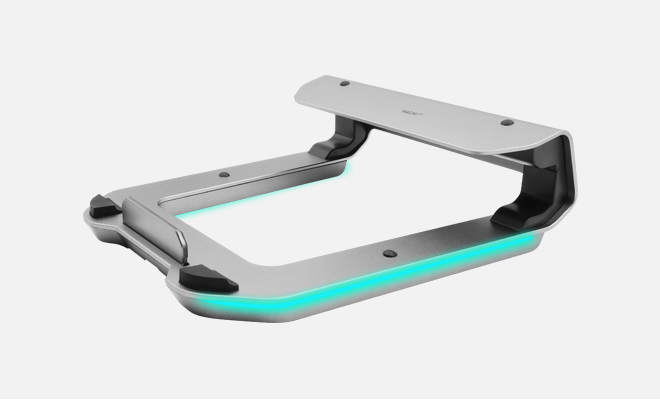 Add A Touch Of Color
How you feel in your workspace greatly influences your mental state when working. With our laptop lift you can choose between 10 RGB light modes for a personalized atmosphere.
Optimized Design For Macbooks
Built to last with CNC aluminum, our macbook laptop stand works with any laptop up to 17" wide. It features a rubberized base and an open-air design to improve device cooling.